Independent Property Inventory Company in Reading, Berkshire UK.
About Exec PM Ltd.
As an independent inventory company our experienced team cover any eventualities regarding your inventory check-in and out and our range of services includes interim/mid-term inspections which ensure continuity of the whole process regarding the tenancy. We also offer bespoke relocation packages.
At Exec PM we are more than just a "process", we are people helping people make their experience of moving easier, and are known for going the extra mile for both tenants and landlords. We know how stressful and worrying it can be to move into rented accommodation, not just for the tenants but also the landlords. As an independent company we take a step back and look at the whole picture prior to creating our reports to ensure our team are armed with all the knowledge of the property.
We also go above and beyond the "normal" including visiting a property to take extra meter readings, fixing smoke detectors, providing carbon monoxide detectors. We also do re-visits after maintenance and decorating works. However, we do not just finish our job when we have been to the appointment our admin team in the office are continuously monitoring and maintaining all reports updating the inventory report where applicable as well as answering any concerns there may be via e-mail or telephone.
Our Team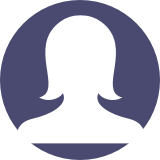 Sally Cannell – Founder & Director
Sally comes from a corporate background in finance, working in countries around the globe such as Hong Kong, South Africa, Australia and the UK, her international experience in these countries have enabled her to have a significant insight into the property rental market from a landlord, tenant, and relocated employee perspective, with her dedicated attention to detail landlords and tenants will feel secure in the knowledge that their property is in safe hands.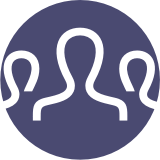 Caroline, Rosie & Anna – Inventory Team
In addition to Sally-Anne, our three inventory associates work in the field, Caroline, Rosie and Anna are very experienced and have an excellent eye for detail as well as considerable knowledge of the local area.
The best way to describe our team is they are patient, adaptable, knowledgeable and above all hardworking. They have a variety of appointments throughout their week which can change at any moment.
Their days could range from visiting a brand new 4-bedroom house they have never seen before and creating a fully detailed Inventory Report of the condition, to visiting a studio apartment to carry out their 6 monthly inspection. No matter the size or value they put 100% into each report they create. The team always go into the property and imagine it as their own and how they would feel if the shoe was on the other foot, by doing this we create a report that we believe to be unique to the market but suitable for both tenant and landlord alike.
As the last people the tenant sees before they move in or out of a rental property, the team work hard to ensure they have covered everything, and tenants are happy before they leave a property.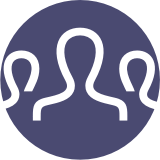 Abby & Jo – Admin team
Abby and Jo look after the team, the calendar and all aspects of admin. They are happy to answer any questions and deal with queries as soon as you ask, and will always go above and beyond the point of call. No matter the question the team will have the answer or find the answer, and will never leave you in the dark.
Wherever possible the team accommodate your requested timings, if they cannot be met, they will tell you as soon as possible.
They know how busy life is so they will always send reminders via e-mail and by phone to let you know about your upcoming appointment. Overall the office team will always help guide you in the right direction if they cannot directly help you there and then.