Central Reading – Local Area guide
Central Reading is a great place to live with plenty of restaurants, shops and bars to keep you entertained. Reading is one of the best connected places in the UK, with its modern Railway station offering direct connections to over 180 locations. London and Oxford are just 30 minutes away on the train which makes Reading an ideal place to live for commuters.
Shops and Restaurants
Central Reading has a huge array of highstreet stores located in the Oracle and Broad Street Mall shopping centres as well as Friar Street, providing a great selection of stores to choose from in close proximity.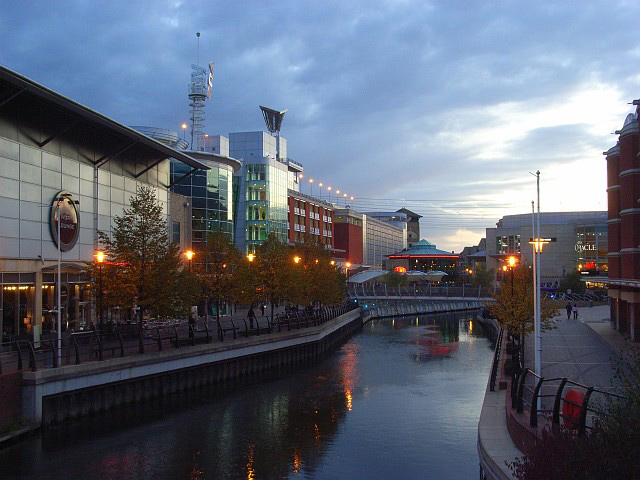 Dining out is easy and convenient as the town centre offers restaurants from the biggest chains as well as smaller independent restaurants that offer cuisine from around the world. If you don't feel like leaving the comfort of your home, there are many takeaway shops located in Central Reading offering a delivery service.

Central Reading also has a great selection of grocery shops and supermarkets, including big market chains such as Marks & Spencer, Tesco and Sainsbury as well as independently owned shops.
Nice areas / Local interests

Reading Abbey Ruins are a historical landmark from the 12th century located in the heart of Reading. It offers tours, talks, exhibitions for those who are interested in its history. The Abbey Ruins are a beautiful place for a walk on a sunny day or a quiet escape from the surrounding city.

Forbury Gardens are within a close proximity. This beautiful park features a historic war memorial, erected in 1884 and is a perfect spot for a relaxing afternoon. In the summer Forbury Gardens host frequent food festivals and outdoor film screenings.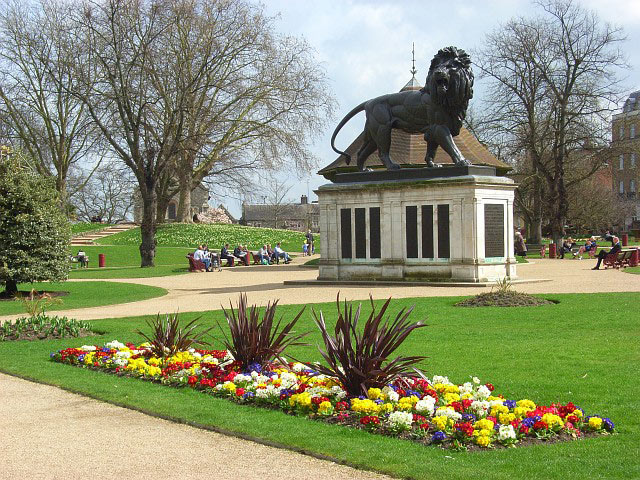 For the family
Reading Museum is an excellent facility for a family outing. The museum focuses on the history of the town of Reading and its surrounding areas. The permanent exhibitions feature collections from the fields of Archaeology, Art, History and Natural History.

Close to Central Reading there's a Museum of English Rural Life which is dedicated to telling the story of rural England. The permanent collections provide a source of knowledge of how people lived and worked in the countryside. There are also plenty of workshops, events, seminars and temporary exhibitions hosted at MERL, providing a wide range of interesting activities for the whole family.
If you prefer something more laid back, there are cinema's located on the Riverside right next to the Oracle shopping centre. Due to its great location grabbing a meal before or after the cinema is extremely convenient.

Health & Fitness
There are two gyms in Central Reading that offer a 24/7 service which makes staying fit easier, even if you're working long hours.

Just outside of central reading there's also a Reading Climbing Centre which provides classes in bouldering and lead climbing for adults, children and even group family sessions.

Doctors & dentists
There are multiple doctors surgeries and dental practices operating in the Central Reading area, see few of them listed below:
Doctors:
Reading Walk-in Health Centre, 1st Floor, 103-105 Broad St, Mall, Tel: 0118 902 8300
London Street Surgery, 72 London St, Tel: 0118 907 2994
Brightwell Clinic, 40 Queen's Rd, Tel: 0118 958 7151
Eldon Road Surgery, 10 Eldon Rd, Tel: 0118 939 1919
Dental practices:
Friar Street Dental Practice, 15 Friar St, Tel: 0118 957 3668
Vesta dental care, 1, Zenith House, 7 Cheapside, Tel: 0118 950 8099
Reading Smiles, 6 Broad St, Tel: 0118 957 6600
Puresmile Reading Dental And Implants, 9-10 Market Pl, Tel: 0118 950 7229
Kendrick View Dental Practice, 39 London Rd, Tel: 0118 959 0222
Dr Bob Khanna, 115 Queen's Rd, Tel: 0118 960 6930
Getting around
Reading train station is situated in the Reading Centre. Frequent trains allow you to travel to London Paddington and Oxford in about 30 minutes as well as to London Waterloo in just over an hour.

With the opening of Crossrail Elizabeth Line in December 2019, commuting to London will become even easier. Reading will have direct rail links into London's West End, the City of London and Canary Wharf and become part of London's Oystercard travel system.

About Exec PM

As an independent inventory company our experienced team covers any eventualities regarding property inventories and provides bespoke relocation packages.
We have extensive knowledge of Central Reading and the surrounding areas. If you are a landlord looking for inventory services in Central Reading or a business thinking of relocating your employees to the Reading area, email us for a consultation or call on 01189 572889.