Safeguarding your deposit
Tenants looking for a rental property to make their new home sometimes view a property quickly and agree to take up tenancy because of that "new home" feeling. Often it's only after moving in they realise that they aren't quite happy with the state of the property. That's why it is so important to be careful and thorough when viewing a property and to remember that furnished properties are usually rented as viewed by prospective tenants.

To avoid such situations the tenant must make sure to ask themselves the following questions prior to agreeing the tenancy:
Did I ask if all the contents in the property belonged to the landlord? If the letting-agent did not know, did I ask to see the current inventory of the property?
If the items within the property belong to the landlord and I don't want some items, will the landlord remove them? Can I have the answer before I agree the tenancy?
Did I ask (and get inserted into the tenancy agreement) that the landlord will decorate, repair or provide certain items of need?
Did I ask (and get inserted into the tenancy agreement) if the landlord will professionally clean the property? I understand a professional clean by a professional cleaning company will be required by me at the end of my tenancy.
Did I ask what type of heating is provided at the property?
Is there an economy rate on the meter?
Is there a washing machine/dishwasher/fridge freezer (White goods)?
Will the garden be tidied/cleared/lawn cut etc?
Can I use the garage/shed/loft/storeroom provided with the property?
Prior to making my first initial payment, can I view the property to ensure all is as I am expecting?
Common issues that arise during check-out of rented property
Cleaning – Tenants are the first to complain when they check into a property if its not clean, and must make sure to leave the property as clean as they found it.

A professional end of tenancy clean must be carried out by a professional cleaning company, and a receipt should be provided listing the details of clean. The cleaning company's details should be clearly noted on the receipt.

Handwritten receipts will not be accepted as proof of a professional clean.
Damage to items such as window handles, door handles, loose towel rails, shelving, etc. will result in compensation being deducted if these items have been broken or damaged during the tenancy.
Scuff marks to walls – large marks to walls are not considered fair wear and tear, deductions will be made for any large marks, scratches or stains made during the tenancy.
Carpets and rugs – stains, spot stains, dirty marks are not considered fair wear and tear if carpets and rugs were noted as clean at tenancy commencement.
Light bulbs – these should be replaced during the tenancy by the tenant. Any light bulbs that are not working at check-out will be replaced and associated charges deducted. It is not good enough to leave spare bulbs as the landlord or managing agent will need to instruct a contractor to replace them at a cost.
Leaving items behind – Do not leave any personal items in the property or any large items outside of the property, this includes cooking utensils, glasses, crockery etc. These items will be removed at a cost to you.
Removing any of the landlords items, such as furniture – permission should be obtained prior to removing any items belonging to the landlord, failure to do so may result in deductions to your deposit to replace these items.
Storing items belonging to the landlord – any unwanted items should be carefully stored in a safeplace not to cause any damage, deductions may result if items deteriorate because of this.
Laundering any soft furnishings – this will be specified in your tenancy agreement. Items new at tenancy commencement such as mattress protectors must be laundered at the end of tenancy.
All keys, car park access fobs and parking permits must be returned prior to end of tenancy. Failing to do so may result in deductions from the deposit.
How to get your rental deposit back in full

The best advice to ensure a tenant receives their deposit back in full is to leave the property as they found it! Especially ensure you carefully read your tenancy agreement so that you understand your obligations at the end of your tenancy.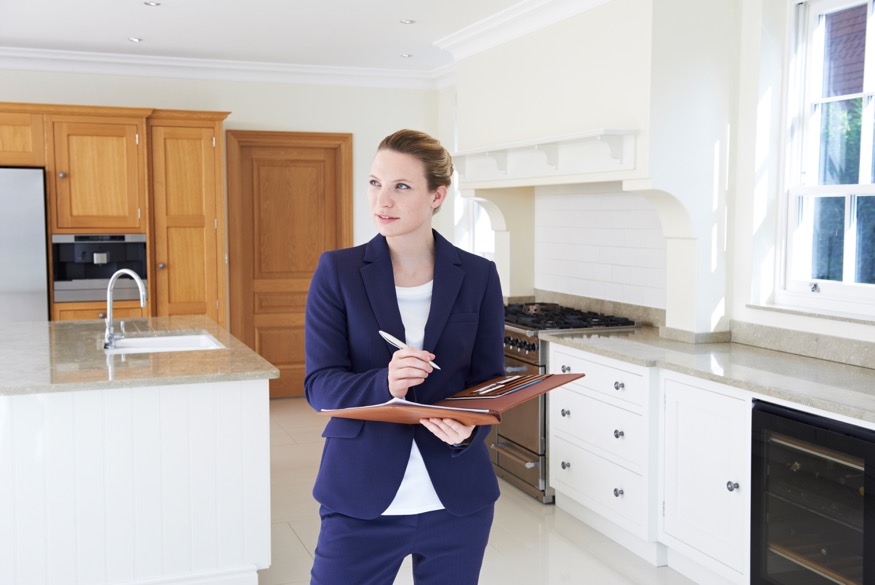 Our check-list below will help you look after your rented property during your tenancy and itemising some of the most common but important aspects to consider to ensure your deposit is returned in full at the end of your tenancy:
Do not hang items onto walls without the permission of the landlord or managing agent and ensure correct fixings are used to avoid damages.
Do not attach satellite dishes to the property without prior permission.
Do not remove any landlord items without confirming with the landlord or managing agent first.
Obtain permission BEFORE moving heavy furniture items into furnished properties as this is generally not allowed and may invalidate the landlords insurance if any damage is caused as a result.
Ensure the garden or balconies are tidied on a regular basis, do not dispose of cigarette ends and rubbish onto these areas as you will be charged to clean/repair these areas.
Professionally clean the property at the end of the tenancy including windows, soft furnishings and carpets.
Leave all items listed on your original inventory in the same order and rooms as at the beginning of the Tenancy or you will be charged for putting items of furniture back into the correct place.
All utility services (i.e. gas, electricity, water) must remain connected at check out.
Any rubbish should be taken to your local waste disposal site and not left at the property.
Provide a forwarding address to redirect your mail.
Return all keys to the property given to you at check in, any keys not returned may result in additional charges to replace any lost keys. Further rental charges may be incurred if you still have access to the property.
Return all parking permits, alarm fobs or car park access fobs provided to you at tenancy commencement, failure to do so will result in replacements being obtained at your cost.
About Exec PM
As an experienced team of inventory clerks we provide detailed property inventory reports that protect both the landlord and tenant during deposit disputes. If you are a landlord looking for property inventory services, email us for a consultation or call on 01189 572889.