Preparing your property for Inventory
If you leave your rental property in a good, clean condition prior to tenants moving in you are ensuring that tenants will be obliged to leave it in the same condition (except fair wear and tear) when checking-out of the property.

By providing minimal furniture, bedding and fixings will allow tenants to have additional space to add their personal items. If possible avoid leaving bedding, towels, crockery, utensils, cutlery glasses etc, so that tenants can provide their own.
If tenants require any of the above items inform them it should be requested prior to tenancy commencement.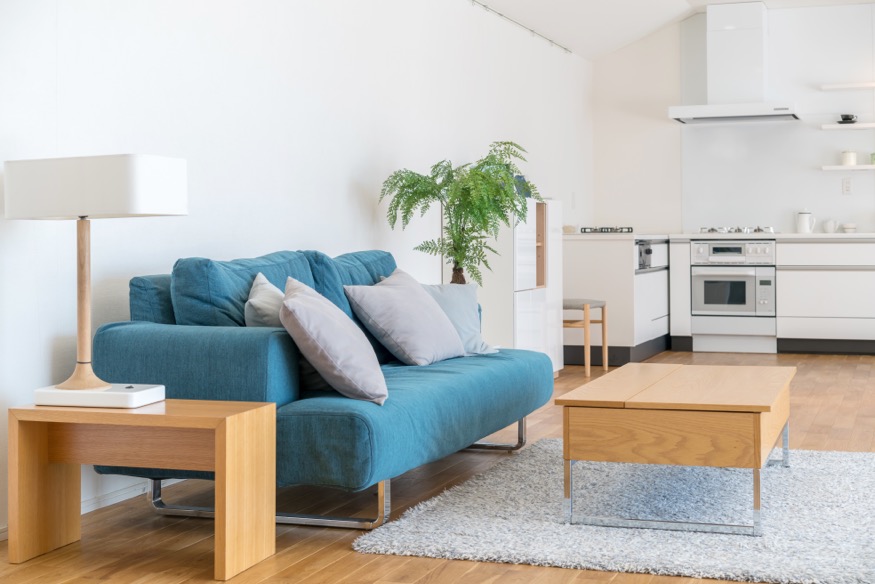 Checklist for getting property ready to rent:

Ensure that you have a valid gas safety certificate if the property has a gas boiler, gas hob or gas fire.
Ensure that smoke detectors are working on each floor of the property.
Ensure that every room with gas boilers, gas fires or open fireplaces has a working carbon monoxide detector.
Check and account for all keys for the property, ensuring there's a full set for you and all tenants to avoid keys being unaccounted for, or additional keys being cut without your permission.
Take all personal possessions out of the property including the loft, shed and garage to provide tenants with additional storage space. Tenants cannot be held responsible for items stored by a landlord in the event they go missing or get damaged.
Repair any broken fixtures and fittings.
Make sure all light bulbs are working.
Check if all curtain rails, blinds, handrails, spindles etc. are securely fixed and working. Ensure all blind cords are secured with cleats and not hanging on floor.
If white goods are left in the property for tenants to use, check that they are safe, clean and in good working condition.
Ensure that furniture provided is clean and functional.
Protect your mattresses by providing tenants with mattress protectors.
Arrange a professional clean of the property, including windows and carpets. This needs to be done once as the tenant will need to arrange the same prior to check out.
Arrange to have the garden tidied and ensure that tenants are obligated to do the same before moving out by including this in the tenancy agreement.
Provide details of all meters including water meters if there is one.
Provide tenants with car park space number or access details.
Most common tenants complaints at check-in

Tenants want to love their new home, and can be very particular about the state of the property if things aren't as they expect. This checklist will help landlords understand the common complaints tenants can have if the property is not in their desired condition when moving in:
The property is not clean.
Promises made at agreement to tenancy were not carried out and tenants were not advised in advance of check in.
Landlord has left items in the property tenants do not want such as too many ornaments on surfaces, lots of additional furniture, smaller items inside drawers and cupboards.
Kitchen is full of mismatched cutlery, crockery, glasses etc. that tenants do not want as they have their own.
Unwanted bedding has been left as tenants have their own.
Unwanted used toilet brushes left as tenants would rather buy their own.
No instruction manuals or instructions for boilers, etc. were provided – Inventory clerks are very good at demonstrating appliances but they are not experts. Tenants cannot be held responsible for not using an appliance correctly in the event of damage if clear instructions have not been left.
Codes required for various access such as bin store or cycle shed have not been provided.
Car park details such as space or codes, access remotes etc. have not been provided.
Maintenance work has not completed prior to check in eg. light bulbs not replaced or repairs still to be carried out.
About Exec PM
Our experienced team of inventory clerks provides detailed property inventory reports that help protect both the landlord and tenant during deposit disputes. If you're a landlord looking to rent your property, email us for a consultation or call on 01189 572889.